LOOKING FOR INDESTRUCTIBLE TOYS?
NEWS FLASH – THEY DO NOT EXIST!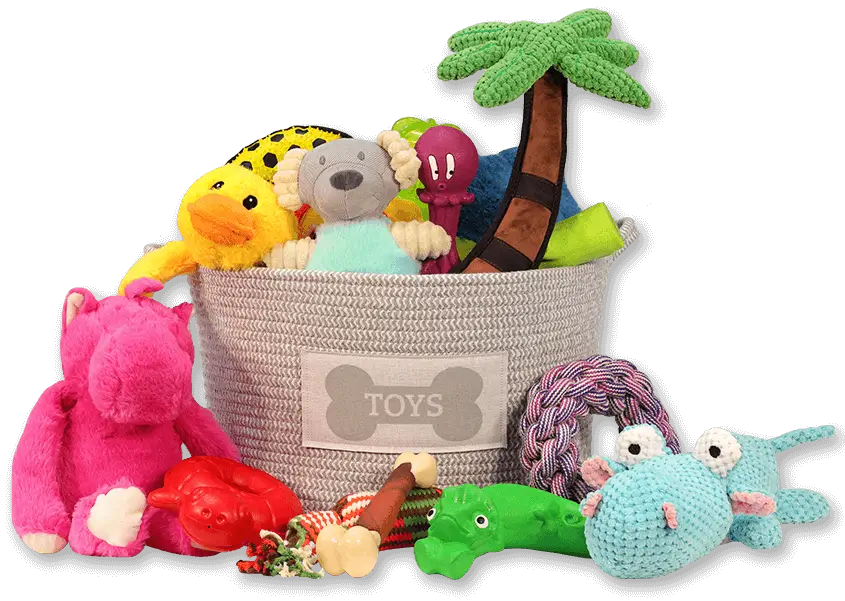 Are you tired of being lied to by dog toy companies?
I'm Josh, founder of Unlimited Toy Club.
At one time, I was in your shoes. Hunting for "indestructible" toys, and overpaying for the "durable" toys too!
So many dog parents are being lied to by other dog toy companies.
Yes, there are stronger toys than others but none are indestructible.
Indestructible toys do not exist.
Other companies make false claims about their toys- not us!
We will never claim to provide "indestructible" or "durable" toys because they do not exist.
We understand the reality that unless you give your pup a solid chunk of steel or a block of cement, the toys will be destroyed.
As dog toy experts, we know toys will not last when up against the power of a determined pup's K9 teeth!
That is exactly why I started Unlimited Toy Club.
We offer an Unlimited Toy Guarantee on any toy you receive from us.
We continuously replace destroyed toys for FREE- so you don't have to hunt for what these other dog toy companies lie about, claiming they have indestructible toys while overcharging you at the same time.
That does not mean we are claiming to provide indestructible toys.
It simply means we don't lie to our club members.
We stand behind every toy we send and replace them for FREE, since we know they will likely be destroyed.
As long as you are a club member, once your dog destroys their toy you can simply log into your account and request a free toy!
Replacement toys are never limited.
Once a replacement toy arrives, log into your account to request a free toy again.
You can keep requesting free toys over and over again 1 by 1 all month long.
It's super easy, fast, and frictionless.
We never require picture proof or make you send back the destroyed toys.
If you're ready to end the hunt for "indestructible" toys, we'd love for you to join our family and let your pup enjoy endless playtime all month long.
Thank you for supporting our mission & family business!
Josh Reagle
Dog Dad & Founder
Unlimited Toy Club